GrowthZone Template
None
Personal Lines Week - ACSR Mod 1: Homeowners Insurance (Rich/Webinar) 10/19/2020

PLEASE READ IMPORTANT COVID-19 SAFETY PRECAUTIONS BELOW COURSE DESCRIPTIONS. These precautions will be provided in your confirmation and reminder emails as well.
IMPORTANT – all class communications will be sent to the email address with which you register!


Need a place to stay while attending classes or events in Richmond? IIAV now has a corporate rate at the Fairfield Inn & Suites Richmond Short Pump! Book your corporate rate for IIAV now.

Personal Lines Week - ACSR Mod 1: Homeowners Insurance (Rich/Webinar) 10/19/2020
Monday, October 19, 2020 (9:00 AM - 4:00 PM) (EDT)
Description
All of your customers need a homeowner policy, whether they are renters or owners. Increase value to them and your agency by expanding your knowledge of what it does and does not cover. All sections of the policy are thoroughly discussed and explored. Specifically you will learn the coverages, exclusions, conditions, definitions and "special limits" that apply to the standard homeowner policy.
Success tip:
Get the book prior to the class, read through it, make notes, and jot down questions. This will enable you to use your time in class as a review and ask questions of the instructor, giving you additional preparation time and a better understanding of the content. Just select "Book Shipping" on the registration form and we'll take care of the rest!
Course #219230 | 6 P&C | Instructor: Rich Krieger
Sponsors
Partner Course Sponsorship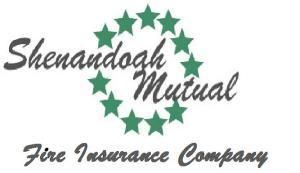 Webinar

Categories
Webinar
Personal Lines
Property/Casualty
ACSR