GrowthZone Template
None
MLIS: How to Insure D&O Liabilities (Rich/Web) 07/15/2020-07/16/2020

PLEASE READ IMPORTANT COVID-19 SAFETY PRECAUTIONS BELOW COURSE DESCRIPTIONS. These precautions will be provided in your confirmation and reminder emails as well.
IMPORTANT – all class communications will be sent to the email address with which you register!


Need a place to stay while attending classes or events in Richmond? IIAV now has a corporate rate at the Fairfield Inn & Suites Richmond Short Pump! Book your corporate rate for IIAV now.

MLIS: How to Insure D&O Liabilities (Rich/Web) 07/15/2020-07/16/2020
Wednesday, July 15, 2020 9:00 AM - Thursday, July 16, 2020 12:30 PM (EDT)
Description
Please disregard the membership login button below.
Membership status will be verified once registered.
Directors and officers liability exposures present an ever-increasing source of corporate legal liability. This session will discuss the various sources of such liability and examine the way in which directors and officers liability insurance coverage is underwritten to cover these exposures. The session will provide a detailed look at the specific coverage terms within D&O policy forms, including three key insuring agreements, covered persons/organizations, and covered acts provisions. It also will discuss the policy's important defined terms, defense coverage provisions, and how a D&O policy's limits, retentions, and coinsurance provisions apply. The session will conclude with an analysis of exclusions and coverage triggers contained within the policies.
Upon completion of this course, you should be able to:
1. Distinguish among a corporate D&O liability policy's three major insuring agreements;
2. Identify and recognize the impact of the critical policy conditions found within D&O forms, including: severability, cancellation, subrogation, other insurance, arbitration, presumptive indemnification provisions, and priority of payments provisions.
3. Given relevant information concerning, recognize how the terms claims first made, post-policy reporting window, retroactive date, discovery provision, extended reporting and runoff provisions relate to such triggers and apply in claim situations
Course #220436 | 7 P&C | Instructor: Bill Bolling
Sponsors
Partner Course Sponsorship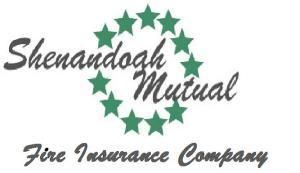 Webinar
8600 Mayland Drive



Richmond

,

VA

23294

United States



Categories
Webinar
Property/Casualty
Commercial Lines
MLIS